As part of Social Security policies and strategies in Colombia, pensions and health are fundamental workers' rights, for which specialized support is required to guarantee access to these rights, in a transparent, equitable and the law.
The Comprehensive Social Security System includes the following aspects: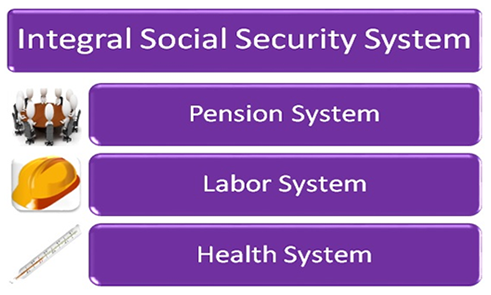 Pension:
Legal Evaluation

. A review and analysis is made that includes the following:

Legal study of each of the pension files.
Review of documentation.
Validation of the legal regulations applied to the application.
Review of legal and mathematical settlement.
Review of the liquidation of shares
Review of reliquidation, indexing

Documentary Evaluation

: The documentary validation of the files and the pension applications are aimed at certifying their authenticity, and their legal validity, so that there is no detriment of the economic heritage of the country, minimizing the impact of fraudulent recognition, which requires the contest of experts and experts, in forensic graphology, documentary management and dactyloscopy.
Labor:
Assessment of Social Security Calculations in Occupational Risks - People Insurance.

Calculation of the impact of long tail claims.
Study of the impact on the pension reserve due to the increase in the minimum wage.
Study of the impact on the pension reserve due to changes in market interest rates.
Analysis of the impact on pension reserves for extra-longevity.
Calculation of technical imbalance by aggravated risk.
Calculation of mathematical reserves.
Calculation of technical reserves under IFRS.
Calculation of Asset Sufficiency Test under IFRS.
Complementary Product Design Personal Accident Policy-Labor Risks.
Design of Individual Life Insurance Policies, Unemployment, Education.
Labor audits, which include evaluation of the following components:

Links
Payroll, salary and wage compensation
Occupational Health and Safety
Disconnections
Subcontracting of work and services
Assessment of human rights requirements
Of health
Assessment of Health Calculations Complementary Plans Policies.

Technical Note Calculation
NO-POS services impact
Recruitment plan
EPS feasibility analysis
Prepaid medicine plans
Financial Technical Analysis
Asset Sufficiency Testing Models
Sufficient analysis UPC
Health plan
High Cost Analysis
Complementary Health Plans
Morbidity analysis
Technical reserves calculations under IFRS
Predictive Medical Cost Models